Registrations have closed.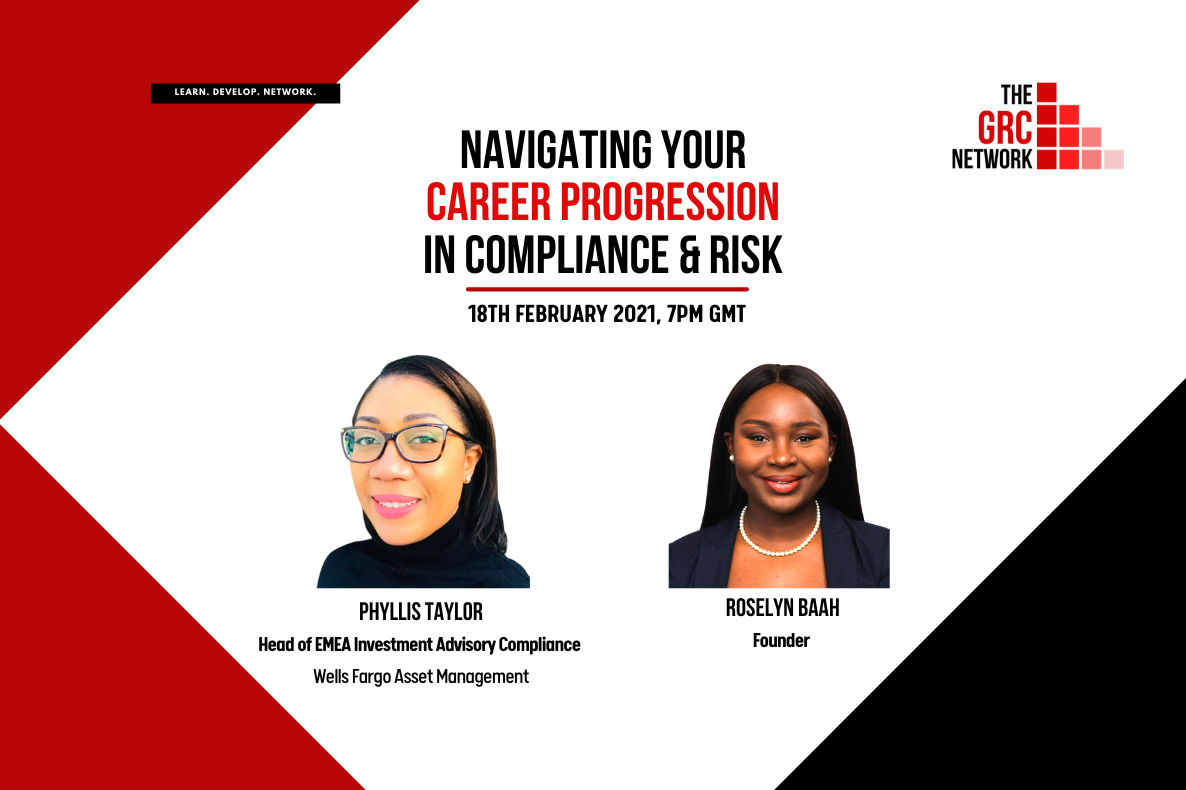 Conversations With Senior Leaders: Navigating Your Career Progression Within Compliance And Risk
396
396 people viewed this event.
We will be joined by Phyllis Taylor, Head of EMEA Investment Advisory Compliance at Wells Fargo Asset Management. She will share her career experiences and advice on how to progress in the Compliance & Risk space.
Phyllis is an accomplished senior Compliance Professional with over 12 years' experience providing Regulatory Compliance advice to top tier Global Asset Management firms. Phyllis has been instrumental in designing and implementing major regulatory initiatives that have strengthened Risk & Compliance control frameworks and have demonstrated experience advising firms operating in multiple jurisdictions such as EMEA, Singapore, and Hong Kong. Phyllis has previously held the CF11 MLRO designation and has recently been appointed Advisory Board Chair. Before her Compliance career, Phyllis spent 8 years working for professional firms as an I.T Systems Specialist.
The event will cover the following:
• Navigating what path in Compliance and Risk to take
• Promotion strategies for your current role
• Pivoting to a new position in a different sector
• Negotiating your salary
• Finding a mentor or sponsor and networking and many more.